ALENTEJO WINE TOUR (WITH LUNCH INCLUDED)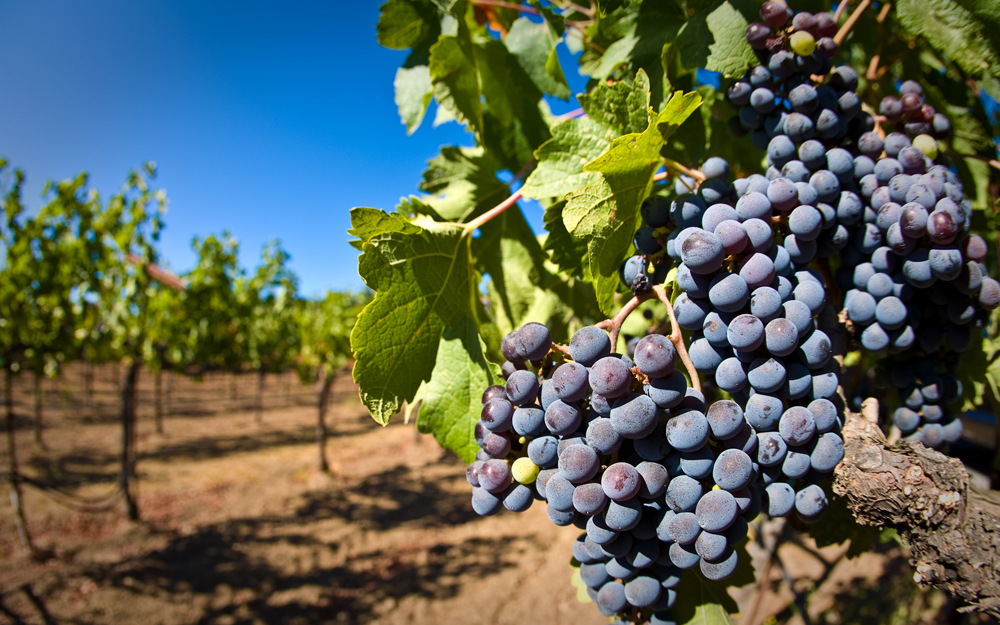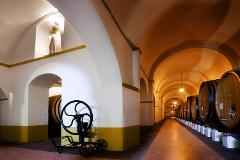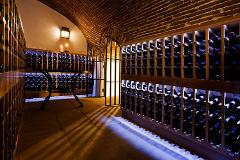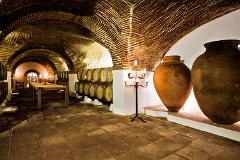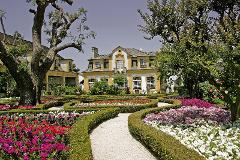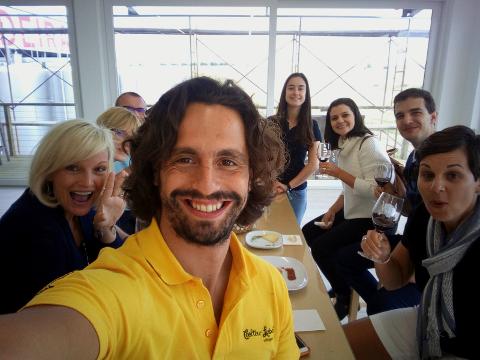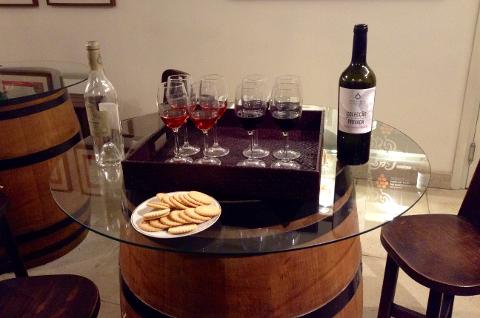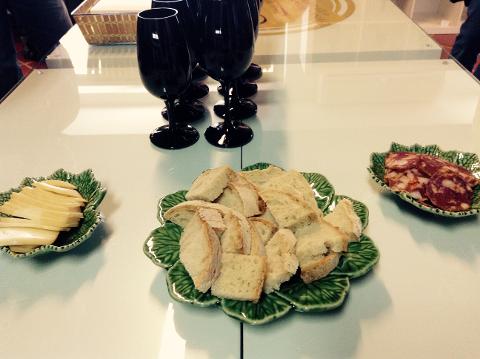 Duration: 9 Hours (approx.)
Product code: INTO THE WINE
INTO THE WINE (FOOD TOUR)
Includes:
Hotel pickup (or nearest location possible) only in certain areas of Lisbon city center. It may be required to get to a meeting point for pick-up.
Drop-off at 2 centrally located points: Restauradores square / Marquês de Pombal
Small-group tour (8 people max.)
Informal local guide / driver
Transport by air-conditioned minivan

Live commentary on board
WiFi available in the minivan
8 wine tastings
Buffet lunch composed by salads, cheese and several kinds of chouriço samplings

Does Not includes:

Gratuities (optional)
Hotel drop-off

After a morning pickup from your hotel in central Lisbon, travel south with your guide towards Alentejo, a winemaking region that's garnered worldwide praise for its wines. During the way the guide will give many insights about gastronomy and wines in Portugal, the difference between regions in terms of flavor (fruits), body or acidity of the wines. On this tour you will get to know how some grape varieties have been introduced in Portuguese soils since the time of Phoenicians and Greeks but also the winemaking process.
We will drive up north to the sunbaked plains of Alentejo, a winemaking region that stretches from the Spanish border to the Algarve in the south. Upon arrival in Alentejo, visit a local winery and discover the process behind producing these wines. Then put your palette to the test during a wine tasting of reds and whites as well as degustation of local products such as cheese, chouriço (smoked pork sausage), smoked ham and bread.

Continue on to the second winery in Alentejo, which has a long-standing winemaking tradition and a stellar reputation for producing intense and fruity ruby-colored reds. Venture out into the neatly pruned vines during a guided vineyard tour and learn about the climate and local varietals. Compound your newfound knowledge during another wine tasting session, where a tutor will talk you through the complex flavors of each style.

Afterward, settle into the car for a scenic drive back to Lisbon, in late afternoon be dropped off at a choice of two centrally located points; Marquês de Pombal or Restauradores square.
___________________________________________________________________________________________________________________________________________

INTO THE WINE (TOUR GASTRONÓMICO)
Inclui:
Recolha no seu hotel (apenas localizados no centro de Lisboa). Pode ser necessário a sua deslocação até um ponto de encontro para a recolha.

Largada efetuada em dois pontos no centro de Lisboa: Praça dos Restauradores ou Marquês de Pombal.
Passeio de grupo pequeno (8 pessoas max.)

Guia profissional mas informal
Transporte efectuado em minivan com A/C

Comentários ao vivo e a bordo
WiFi disponível no interior do veículo
Provas de vinho em cada uma das duas quintas (tintos, brancos, rosé e reserva)
Almoço volante composto por saladas frescas, pão alentejano, queijos, enchidos (chouriço, presunto).

Não inclui:
Gratificações (opcional)
Largada no hotel

Após a sua recolha no seu hotel, localizado no centro de Lisboa, viajaremos para sul com o seu guia em direcção ao Alentejo, uma região vinícola que colhe elogios de todo o mundo pela qualidade dos seus vinhos. Durante o percurso o guia partilhará alguns conhecimentos sobre gastronomia e vinhos de Portugal, a diferença entre regiões em termos de sabores (frutas), corpo ou acidez dos vinhos. Neste passeio, você conhecerá como algumas variedades de uvas foram introduzidas em solos portugueses desde a época dos Fenícios e dos Gregos, mas também o processo de vinificação.
Ao longo do caminho irá notar as planícies ensolaradas do Alentejo, uma região vinícola que se estende desde a fronteira espanhola até ao Algarve, a sul. A nossa primeira visita é uma adega local; descubra o processo de produção destes vinhos e depois ponha à prova o seu palato durante uma prova de vinhos tintos e brancos, bem como uma degustação de produtos locais, como queijo, chouriço, presunto e pão.

Prosseguimos para a segunda adega do Alentejo que tem uma tradição de longa data na produção de vinhos e uma reputação impecável de produzir vermelhos intensos e frutados de cor rubi. Aventure-se nas videiras cuidadosamente podadas durante um passeio guiado pelas vinhas e aprenda sobre o clima e as variedades locais. Melhore o seu conhecimento sobre os sabores locais durante outra sessão de degustação de vinhos, onde um profissional especializado irá falar sobre os sabores complexos de cada casta.

Após a visita, descontraia no carro para o regresso a Lisboa. No final no dia, deixamo-lo/a em dois pontos localizados no centro da cidade: Marquês de Pombal ou Praça dos Restauradores.