COOL ARRÁBIDA FULL DAY TOUR (WITH WINE TASTING) // WINTER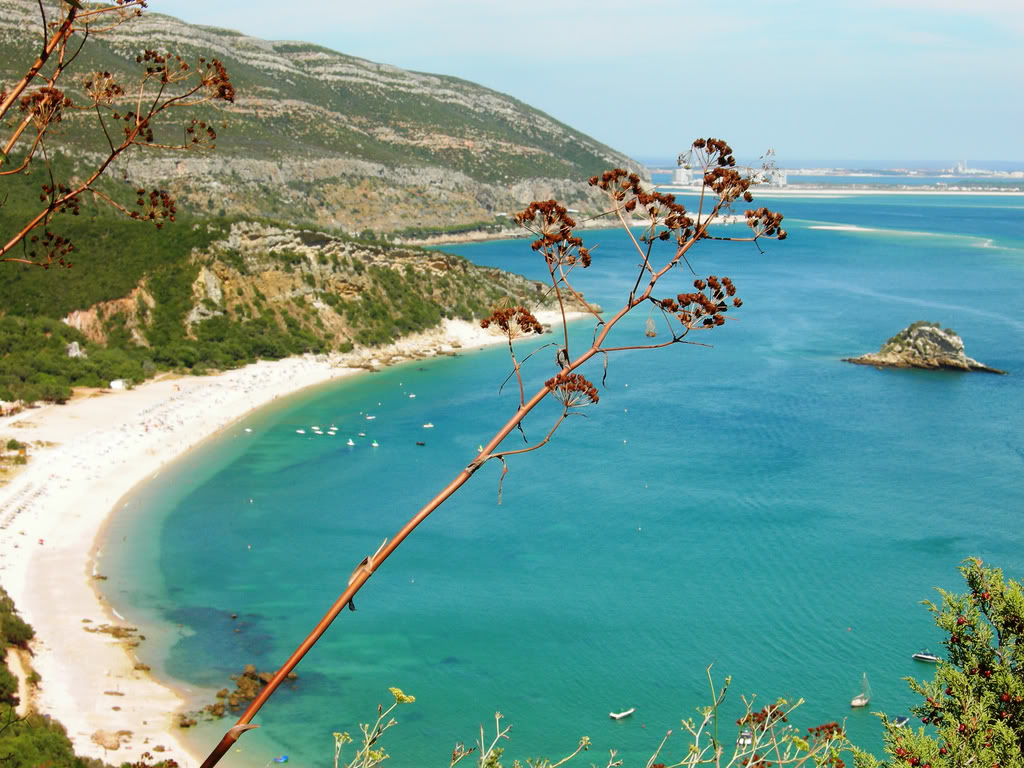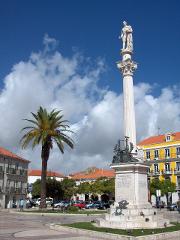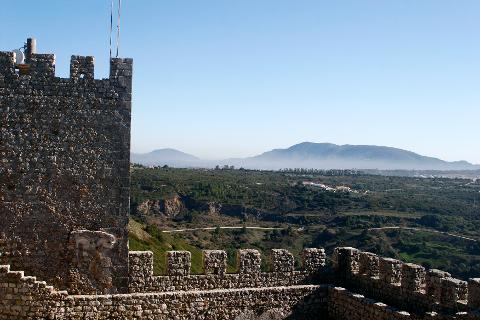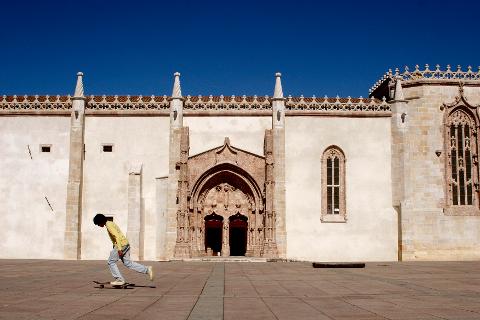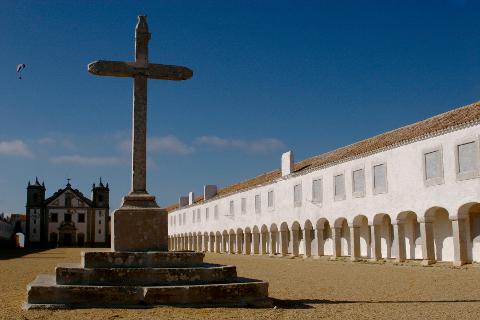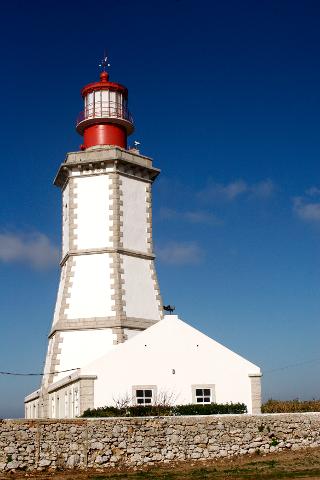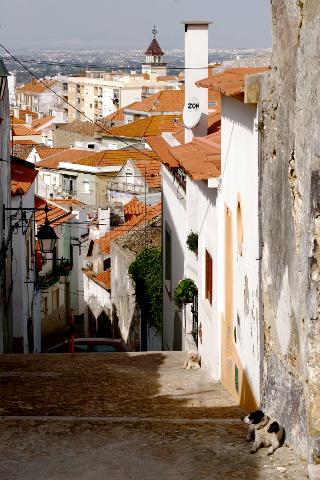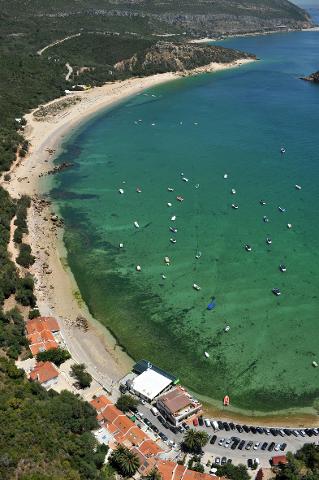 Duration: 9 Hours (approx.)
Product code: ARRÁBIDA TOUR
ARRÁBIDA TOUR (WINTER)
Includes:

Hotel pickup (or nearest location possible) only in certain areas of the city (center). It may be required to get to a meeting point for pick-up.
Drop-off at 2 centrally located points: Restauradores square / Marquês de Pombal
Small-group tour (8 people max.)
Professional but informal local guide
Transport by air-conditioned minivan
Live commentary on board
WiFi available in the minivan
Traditional pastry ("Torta de Azeitão")
Muscat tasting ("Moscatel de Setúbal")
Wine tasting (3 red wines + 1 rosé)
Not included:
Gratuities (optional)
Food (including meals) and drinks, unless specified
Hotel drop-off
Cross the Tagus River to its south side over the 25th of April Bridge (Ponte 25 de Abril) and discover all of the natural wonders of this region. The Arrábida Mountain is a green wonder opened to the Atlantic with its Mediterranean look. On the way to this beautiful place (it has an appliance to become an UNESCO World Heritage Site), you'll pass by several important places, such as the statue of Cristo Rei (20 min approx.), a brother of the Corcovado in Rio de Janeiro.

Exiting the surrounding suburbs of Lisbon, you'll go to the Albufeira Lagoon (Lagoa de Albufeira) - (20 min approx.) - , one of the best bird watching spots in Portugal and a very popular beach for the Portuguese families. After stopping here, you'll head towards the Espichel Cape (30 / 45 min approx.), a very special place being known for it's beauty and for being a pilgrimage area since the 15th century with it's 18th century sanctuary of Our Lady of the Cape, who's believed to be appeared in this spot in 1434. This is a protected area and you can also see a dinosaur footprint track with millions of years old.

After visiting this area you'll go to the Fishing village of Sesimbra (1h30min approx.), with it's impressive 12th century castle watching the bay of Sesimbra. You can try some of local seafood dishes, such as the very famous "Mariscada de Sesimbra" (local seafood, lobster, crab, shrimp, etc.) or the "Caldeirada" (fish stew with local products).

After visiting Sesimbra and having a pleasant lunch time, the Arrábida Mountain (1h00m sightseeing) is on the way! You'll pass by beautiful forest areas and vineyards where some of the best muscat wines in the world are produced, and see astonishing views over the Atlantic Ocean. There's still time to stop and see the view from strategic points in the mountain and by the Arrábida Convent, dated from the 13th century. After this, the city of Setúbal (pass by), one of the most important cities of Portugal (the 3rd biggest city in the country) with the estuary of it's river, the Sado, inhabited by more than 40 dolphins. These beautiful creatures are one of the symbols of this city, like some of the famous and important local people born in Setúbal (Bocage, the writer or Luisa Todi, the Lyric Singer).

After Setúbal there's still time to the stop at the historical village of Palmela with it's castle watching of the estuary of the Sado Rivar and the Tagus River, with a 260 degrees view aroiund the Main Tower. Going back to Lisbon through Palmela's medieval labyrinthical streets is also quite fun! In the end,, you'll try the traditional pastry of Azeitão (Torta de Azeitão) and a local Muscat wine (Moscatel de Setúbal).
___________________________________________________________________________________________________________________________________________________
TOUR DE ARRÁBIDA (INVERNO)
Inclui:
Recolha no seu hotel (apenas localizados no centro de Lisboa). Pode ser necessário a sua deslocação até um ponto de encontro para a recolha.

Largada efetuada em dois pontos no centro de Lisboa: Praça dos Restauradores ou Marquês de Pombal.
Passeio de grupo pequeno (8 pessoas max.)

Guia informal
Motorista profissional (separadamente do guia)
Transporte efectuado em minivan com A/C
Comentários ao vivo e a bordo
WiFi disponível no interior do veículo
Doce típico regional ("Torta de Azeitão")
Prova de Moscatel de Setúbal
Prova de vinhos (3 tintos + 1 rosé)
Não inclui:

Gratificações (opcional)
Refeições ou bebidas, para além das que estão especificadas
Largada no hotel
Começamos este fantástico passeio por atravessar o rio Tejo pela Ponte 25 de Abril. A Serra da Arrábida é um lugar lindíssimo pleno de tons de verde e azul com um certo charme mediterrânico. O nosso primeiro ponto de paragem é na Lagoa de Albufeira (20 min aprox.), um dos melhores lugares para observação de aves em Portugal e uma praia muito popular para as famílias locais e de Lisboa inclusive. De seguida vamos até ao Cabo Espichel (aprox 30/45 min.), conhecido pela sua beleza e por ser uma área de peregrinação desde o século XV. Lá podemos encontrar o santuário de Nossa Senhora do Cabo que segundo a lenda apareceu neste local em 1434. Esta área natural é protegida e aqui também pode ver pegadas de dinossauro com milhões de anos de idade.
Daqui seguimos viagem até à aldeia piscatória de Sesimbra (aprox. 1h30min), com o seu impressionante castelo do século XII a observar a baía de Sesimbra. Aconselhamos que experimente alguns pratos típicos como a famosa "Mariscada de Sesimbra" (com lagosta, caranguejo, camarão, etc.) ou a "Caldeirada" (feita com peixe sempre fresco).

Depois do almoço, segue-se a Serra da Arrábida (1H de panorâmica)! Irá passar por belas áreas de floresta e vinhas, onde alguns dos melhores vinhos moscatéis do mundo são produzidos, e ver vistas surpreendentes sobre o Oceano Atlântico. Ainda há tempo para parar e ver a vista de pontos estratégicos da serra e do Convento da Arrábida, que data do século XIII. Durante este trecho, experimentará a pastelaria tradicional de Azeitão e um Moscatel de Setúbal. Eventualmente chegamos à cidade costeira de Setúbal, uma das mais importantes de Portugal (a terceira maior do país). O estuário do rio Sado é habitado por mais de 40 golfinhos. Estas belas criaturas são um dos símbolos da cidade, assim como algumas personalidades nascidas em Setúbal (Bocage, um escritor e poeta satírico, e Luísa Todi, uma cantora lírica).
Depois de Setúbal, ainda há tempo para parar na histórica vila de Palmela, e vermos o castelo que se situa no topo da serra e com vistas de cortar a respiração. É tempo de regressar a Lisboa, não sei antes de nos aventurarmos pelas ruas labirínticas medievais de Palmela!